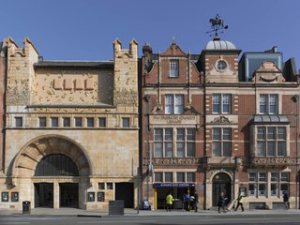 Surprising as it may sound given London's other art institutions the Whitechapel Gallery was the first gallery in Britain to premiere the works of Pablo Picasso (in 1939), Jackson Pollock (in 1958), Mark Rothko (in 1961), and Frida Kahlo (in 1982).  Recent exhibitions have included Lucien Freud, Nan Goldin, Noam Chomsky and Alice Neel.
The Gallery:  The Whitechapel Gallery is a significant player in London's cultural art scene, and is a key international institution for contemporary art.  Despite its 111 year history, it is as relevant today as it has ever been.  At its inception, it was one of the first publically funded art galleries in London with rotating exhibitions.  In 2009 the Gallery reopened after a 2 year expansion plan was finished which incorporated the neighbouring building which used to house a library, resulting in a doubling of the gallery's space.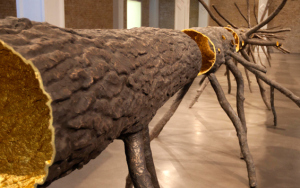 With a strong committment to education through its non-profit education programs, the gallery provides access to significant archives and research materials.  In addition, the gallery holds special events throughout the year, from book fairs to film screenings to lectures.  The broad and expansive list of events (many of which can be booked) is on their website:  http://www.whitechapelgallery.org
The Gallery is open Tues - Sun 11-6pm (9pm Thurs).  Free admission.
Dining Room:  The Whitechapel Dining Room is open for lunch and dinner. 
Reservations via their website  http://www.whitechapelgallery.org/dining-room  or Open Table.  The restaurant's menu is designed and overseen by Angela Hartnett, a protege of Gordon Ramsey, and focuses on modern British food.  There is also a simpler cafe & bar on site.
Located at: 77-82 Whitechapel High St, E1 7QX
Closest tube: Aldgate East