Clearly the cinema has evolved over the years and part of its glamour has been lost with the advent of the modern multiplex.  However, for those seeking a nostalgic glimpse at the history and evolution of cinema they need look no further than London's Cinema Museum.  This relatively new participant in the London museum scene was founded in 1986 and is based on the collection of the two founders - Ronald Grant and Martin Humphries - who have had a passion for preserving the history of cinema - a passion that is clearly evident in their collections and hosted events. 
The museum is located 'The Master's House', a portion of an old Lambeth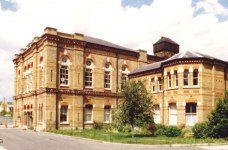 workhouse that once housed Charlie Chaplin, his mother and his half-brother, Sidney, back in the late 19th Century (when he was aged 7).  An interesting connection between the building and its current usage.
The Collection:  The museum covers all facets of the cinema - including projectors, film (over 17 million feet), ushers's uniforms, furniture, over a million photographic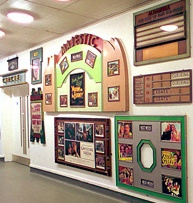 images, film posters, original cinema art and historical signage.  As many cinemas around the country closed, the owners would salvage items that helped preserve the history of cinema and give a complete picture of the cinema experience and its evolution over the last century.
Events:  The Cinema Museum maintains a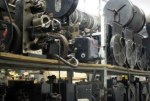 schedule of special events including regular talks, screenings, exhibitions and live events.  Many of their scheduled presentations finvolve film industry experts and film historians.  Screening often occur in
their intimate 36-seat screening-room complete with historic seating and signage.  Events usually afford the opportunity to visit the full museum collection. 
For more information or to see a calendar of events visit their website:  http://www.cinemamuseum.org.uk or view their twitter feed @cinemamuseum
Visting:  The Museum is currently only available to visit by prearranging a tour.  While the museum is generally open daily, visitors must call or email in advance to secure a visit (phone: 020 7840 2200 or email [email protected]). Guided tour: £10 per adult, £7 for children and concessions. 
Located at: The Master's House, 2 Dugard Way, SE11 4TH
Closest Tube: Elephant and Castle