Don't want to pay a fortune to see London from the Shard?  Already seen London from the "London Eye"?  Well another entirely different approach is to visit "Pipers Central London model" - and its free.  Located within the New London Architecture (NLA) Building, this 12 metre (39 foot) long model is built to a scale of 1:1500.  It is staggeringly large and gives the visitor a truly unique perspective of the city as a whole.  It is also a great place to bring visitors to show them the layout of London, the various neighbourhoods and the key architectural highlights.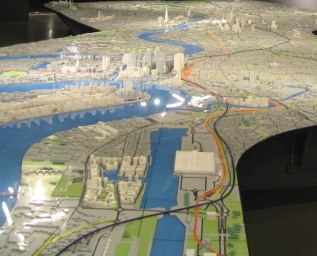 The Galleries:  The galleries are free and open Mon-Sat to the general public. The displays and exhibitions focus on sharing the story of London's development - both past and present.  These include not only the giant scale model of central London but also displays on new development activity in all of London's boroughs.  Certainly one of the main attractions is Pipers Central London Model which includes most of central London - from King's Cross in the north, to the Royal Docks in the east, to Battersea in the south and to Paddington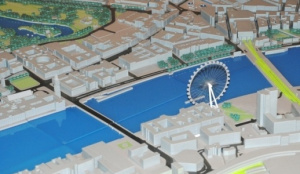 in the west.  Not only does the model show all current buildings but it also includes proposed buildings coming to London's skyline.  Significant new buildings and the planned buildings are highlighted in white on the model.  Rail lines are clearly visible as is the path of the Crossrail development.  Visitors can get up close and walk around the model.  The detail is amazing as it is built by Pipers, perhaps the best builder of architectural models in the world.
Other Activities at NLA:  In addition to viewing the model and galleries, NLA offers a variety of architecturally focused activities.  These include periodic walking tours of London, architecture talks, educational sessions & seminars, film screenings and art / architecture displays and exhibitions.  A full range of their activities can be found on their website at:  http://www.newlondonarchitecture.org/about.php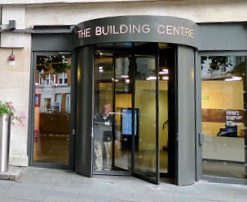 Opening Hours:  NLA and the Building Centre: Mon-Fri 9:30am - 6pm, Sat 10-5.  There is also a bookshop on site (opens at 11 on Sat) which focuses on buildings, architecture and planning.
Located at: The Building Centre, 26 Store Street, WC1E 7BT
Closest tube:  Goodge Street or Tottenham Court Rd