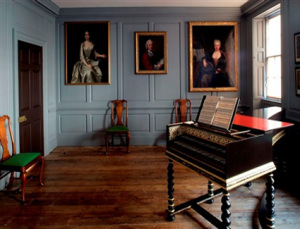 Georg Freidrich Handel (1685 -1759) was born in Germany, received musical training in Halle, Hamburg and Italy (1706).  In 1710 he became head of music for German Prince George - who later became King of England in 1714 (George I).  He chose to settle in England in 1712 composing for British aristocracy.  As his fame and success grew he started three commerical opera companies.  From 1712 until 1723 he lived primarily in the houses of his wealth patrons.  In 1723 he moved to 25 Brook Street, in Mayfair as a tenant as he could not own property as a foreigner.  In 1727 he became a naturalized British citizen.  He continued to live on Brook Street until he died in 1759.  By then he was an incredibly well respected, wealthy and famous composer.  With compositions such as Water Music, Music for the Royal Fireworks and the Messiah (composed in this house) he is one of the greatest composers of all times.  Handel also supported the Foundling Hospital, where his annual performance of the Messiah became a significant source of revenue to benefit the unfortunate youth of London (see:http://londonunveiled.com/2012/08/12/the-foundling-museum/ )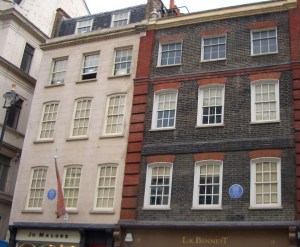 In 2000 the house was acquired by the Handel House Trust and in 2001 it opened as a museum.  The house, with its restored Georgian interiors, is now home to the Handel Museum.  Aside from being a museum with a permanent collection and rotating exhibitions that celebrate the life and accomplishments of Handel, it is also a live music venue.  There are frequent music rehearsals, weekly concerts and special musical events throughout the year.  Uniquely, musicians who perform baroque music can request to perform or practice in the house - a truly special opportunity.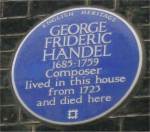 There are two harpsichords and a spinet which are regularly used for rehearsals and weekly concerts. Concerts are held in Handel's music room which he used as a recital room and where he would rehearse his latest operas or oratorios with musicians and singers.  Tickets for events can be booked. See their web site for specific events and times: www.handelhouse.org
The museum is open Tuesday to Saturday 10am - 6pm (8pm on Thursday), and Sunday from 12 noon - 6pm.  Admission fees apply. It is located at: 23/25 Brook Street, Mayfair, London W1K 4HB, occupying the upper floors in both buildings.
Closest tube: Bond Street.