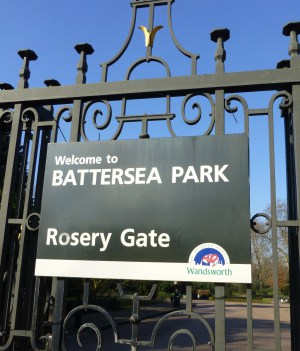 Located across the Thames from Chelsea, Battersea Park is a true urban oasis that is far less crowded and worn out than Hyde Park.  It still seems to have a 'locals' feel to it and at 200 acres in size it has a lot to offer.  Because there is no tube station nearby and because most tourist maps of London handed out at hotels don't show it (most cut off the bottom of the map at Chelsea), very few tourists come here compared to London's other large parks.  That said, it is one of my favourite open spaces in London.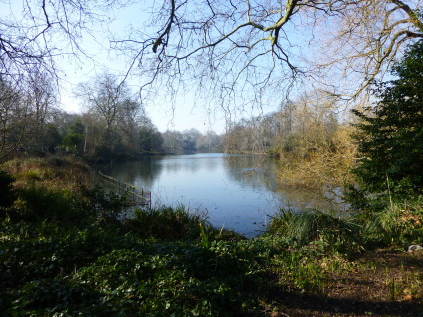 History:  In the early 19th century Battersea fields, a reclaimed marshy area off the Thames, was a well known duelling spot.  In 1846 an Act was passed to buy the land (then used from growing vegetables) to make a Royal Park.  The 200 acres park opened in 1858 and benefited from the newly built Victoria Bridge (now Chelsea Bridge) which allowed easier access for visitors.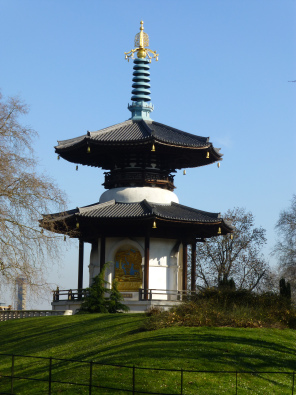 Football:  Battersea Park hosted the first ever football game played under F.A. rules on 9-Jan-1864.  The match was between two teams of the best footballers in their day - one organized by the F.A.'s Secretary, the other by its President.  Since next January will mark the 150th anniversary of football, and 2014 is a World Cup year, a reenactment match is planned for that date and the ball from the game will begin a global journey to Brazil, in the same way that the Olympic torch begins in Greece. See this website to learn more about the 'Ball' and its planned journey: http://spiritoffootball.com/the-ball/the-journey/
Also of note is that Wanderers F.C., the winners of the first ever FA Cup in 1872, played at Battersea Park.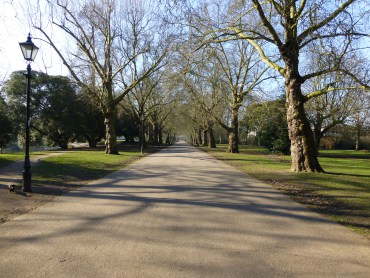 Festival Gardens & Fun Fair:  In 1951 part of the park was converted to a 'pleasure garden' as part of the Festival of Britain.  Also a fun fair with a large roller-coaster and other amusements opened in the park.  A personal connection for me is that my mother and father both worked at this fair during the Festival of Britain while they were dating and in their early 20s.  Due to accidents at the fun fair it finally closed in the early 1970s.  Remnants of the pleasure park as still there.
The Park Today:  With a boating lake, outdoor cafe, open spaces, walking trails, an art museum (Pump House Gallery), sports fields, tennis courts, a peace pagoda and various memorials, there is plenty to see and visit.  The park is officially open from 8am to dusk, though the park is often open much earlier in reality.  For more information on events, special festivals etc… visit:  http://www.batterseapark.org/
Closest Transit:  Closest tube: Sloane Square, then a 137 or 452 bus, or walk (less than a mile).  Closest rail: Battersea Park Station.  Buses: any of these go by the park: 19, 44, 49, 137, 156, 239, 319, 344, 345, 452