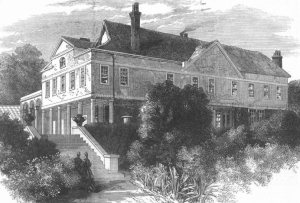 Built in 1582 and set in the beautiful Waterlow Park (a topic for a future post perhaps), Lauderdale House is now a hub of community activities.  They provide a range of programs for individuals to enjoy, ranging from exhibitions, fairs, educational opportunities, arts programs and live performances.  While a visit to the home and park it is in itself worthwhile, to benefit from the full range of offerings a visit to their website is essential so that future activities and events can be viewed.  Alternatively just go for a meal in their restaurant and then take a walk in the park!
History:  Lauderdale House was built in 1582 as a private home for Sir Richard
Martin, who was a long tenured Lord Mayor of London.  In 1645 it was inherited by the Earl of Lauderdale which gave us its current name.  In 1666, documents reflect that it was visited by Charles II and Samuel Pepys.  Nell Gwynne supposedly lived here briefly in 1670 (see our post of the Nell Gwynne Tavern for further details on her: http://londonunveiled.com/2012/07/07/nell-gwynne-tavern/ )  It was converted to a neoclassical style in 1760.  John Wesley preached here in 1782.  Ownership passed through several hands ending with Sir Sydney Waterlow - a famous printer.  In 1882, he leased the property to St. Bartholomew's Hospital as a convalescent home.  In 1883 the house was empty and in 1889, he gave the house and grounds to the London County Council "for the enjoyment of Londoners". The 29 acres of land became Waterlow Park.  The House was restored in 1893 to serve as a Park tearoom and park-keepers' flats.  In 1963 a fire broke out, destroying the roof and much of the interior of the House.  Then in the late 1970s the Lauderdale House Society was established as a charity to run the House. In 1978, the House was reopened as an arts and education centre by Yehudi Menuhin.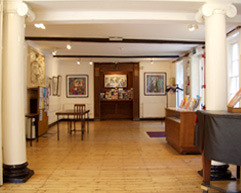 Activities:  Throughout the year the House hosts a wide range of activities for both adults and children.  Regular performances of cabaret, jazz, classical concerts, poetry and children's shows are staged here.  The galleries inside the home host visual art exhibitions that periodically change.  Art displayed ranges from known professionals to local school work and amateur artists.   Every month artisan and craft fairs are held at the property that offer a range of products for purchase.  Adult activities range from art classes (various media) to dance lessons to yoga.  When weather permits (often in the summer) many activities are held outside within the park.
See their website for full details and a calendar of events: http://www.lauderdalehouse.co.uk/
There is a restaurant next to the Lower Gallery serving modern British cuisine as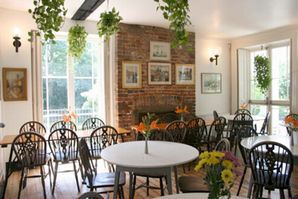 well as drinks and snacks (open 9-6, closed Mondays).  The restaurant offers views across Waterlow Park.
Located at:  Waterlow Park  Highgate Hill, N6 5HW
Closest Tube:  Archway