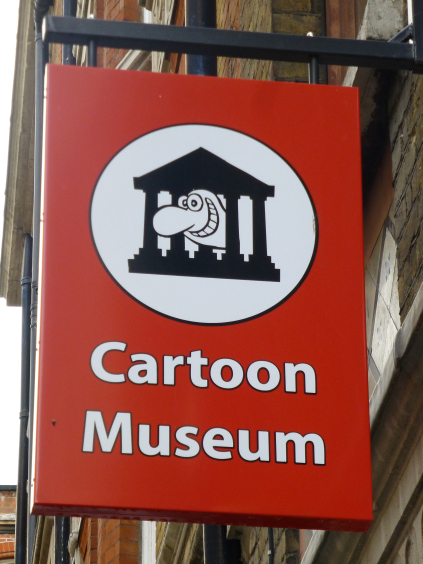 As someone who grew up reading the Dandy and Beano, along with a love for Tintin books and the Giles annuals I have always enjoyed the world of cartoons and comics.  If you share the enjoyment of this art form then the Cartoon Museum is for you.  With over 250 original cartoons on display covering the history of the art form from its inception until today, this gem of a museum is a delightful place to visit.  While it is located very near to the British Museum it is worlds apart - in size, scope and material.  Compactly presented over 2 floors it is likely that every visitor will find something to their taste while gaining an education on the history and development of the art form.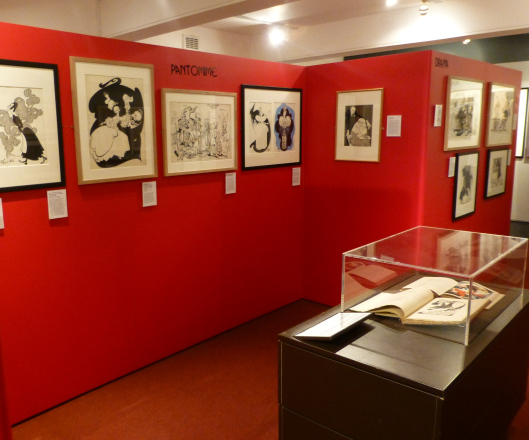 With informational panels discussing the various genres within the art form - including political opinion, satire, social commentary and entertainment, as well as a section specific to the evolution among British cartoonists - the museum does more than just entertain.  But entertain it does in only the way that the best examples can do.
One exhibit I found particularly interesting discussed how pop artist Roy Lichenstein plagiarized cartoon artists without due credit.  Examples of how cartoon artists have used the art form to make their feelings known are on display and worth looking for.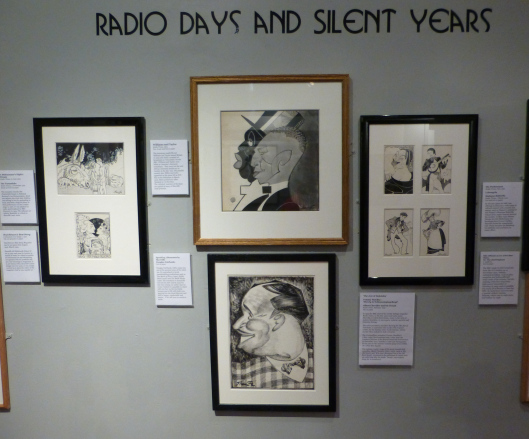 History:  The museum opened in February 2006 as London's first cartoon museum (and likely its only one!).  Its stated mission includes goals to preserve the best of British cartoons and to make the art form available for enjoyment, research and education.  Thus in addition to the museum there is a substantial library of books and comics available for review.  The museum also hosts periodic events, special exhibitions and contests.
Highlights:  Included in the collection are rare and original artwork on loan from The Beano, the Dandy, and Topper including The Bash Street Kids, Roger the Dodger, Billy the Whizz, Desperate Dan, Beryl the Peril and of course Dennis the Menace.  Also on display are great example of work from Carl Giles including wonderful cartoons that include his grandma character.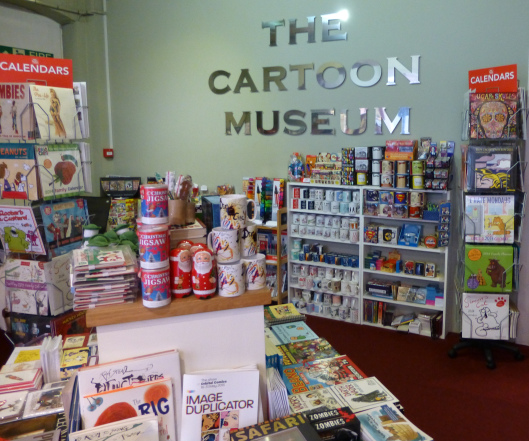 Visiting:  The museum is open from Mon-Sat 10:30 - 17:30, Sun 12 - 17:30. One hour is adequate for a thorough visit.  Closed Christmas through New Years.  Admission is free to children under 18, but £5.50 for Adults - concessions available.  There is also a great shop here - available to enjoy even if not visiting the museum - that carries everything you can think of cartoon related including art quality original cartoons for sale.
Located at:  35 Little Russell Street, London, WC1A 2HH
Closest tube:  Tottenham Court Road