Founded in 1841, the London Library is considered by many to be one of England's premier literary institutions.  But because it is a members only library (though visits are available - see below), many locals and visitors are not familiar with its wonderful history and broad collections.  Even a brief tour inside the library is worth the effort to gain some perspective on this London literary landmark that the Financial Times called a "mesmerizing mix of plush gentleman's club decor and Victorian steam-punk engineering".  The library has also found its own place in modern culture through its inclusion in Ian Fleming's "On Her Majesty's Secret Service", in which Bond borrows a copy of Burke's Peerage from the library.  Also in the Sherlock Holmes story "The Case of the Illustrious Client" Dr Watson visits the library to do research, and several parts of Huxley's novel "Antic Hay" are set in and around the library.
History:  Founded by Thomas Carlyle who was dissatisfied with some of the British Museum's Library policies, his vision was for an institution that would allow members to enjoy the riches of a national library in their own homes.  As an independent institution it has focused its collections on literature, fiction, art, architecture, history, biography, philosophy, religion and travel.  Other notable supporters in the early years were Thackeray, Gladstone, Dickens and George Eliot.  Tennyson was President from 1855 to 1892.  Very little has affected the growth of the library or its collection.  However, in 1944 the Library was hit by a German bomb - destroying 16,000 volumes.  The reopening and restoration was completed by 1947.  After which, Winston Churchill became Honorary Vice-President in 1948 and T.S. Eliot assumed the role of President of the library from 1952 until his death in 1965.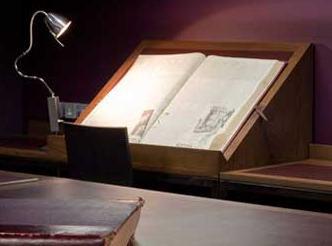 The library follows a policy of not removing items from its collection.  So while in 1841 when it opened at 49 Pall Mall there were 3000 books in the collection, today the collection has grown to more than 1 million volumes on over 15 miles of shelving!
The Collections:  There are numerous focused collections that have either been donated by notable individuals or amassed over the years.  The breadth and range of the collections are significant, providing tremendous research opportunities.  Noted author Peter Ackroyd is quoted on their website asserting the Library is essential to his research.  Almost all (97%) of the Library's collections can be freely browsed (mostly those from the 1700′s onwards).  The balance (from the 16th and 17th Centuries) is stored in the Library's safes because of their age, rarity and/or provenance, but can still generally be viewed and occasionally borrowed.  One unique part of the library is the atlas collection.  Nearly 200 atlases dating from the 16th century to today offers a unique perspective on the changing perception of the world.  Also within the collection is an original 1611 King James Bible & Saxton's 16th Century Atlas of the English and Welsh Counties.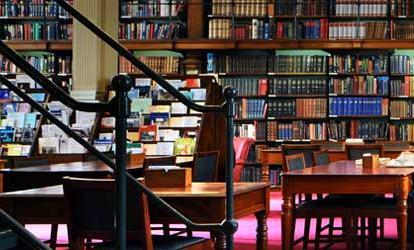 Membership:  While memberships are available at an annual cost of £460, they offer reasonable benefits.  With over 1 million books, numerous periodicals & magazines (including access to JSTOR - ah! memories of my Masters dissertation!), no late fees, postal delivery anywhere in the UK/Euro zone, research assistance, a members magazine and of course free wifi (see website for more details).
The Building:  The current premises were moved into in 1845 - at the time Beauchamp House (built 1676).  Rebuilt at the end of the 19th Century, and restored after WWII bomb damage, the library expanded further in 2004 when it acquired Duchess House - a 4-storey 1970s office building - now repurposed and renamed T.S. Eliot House.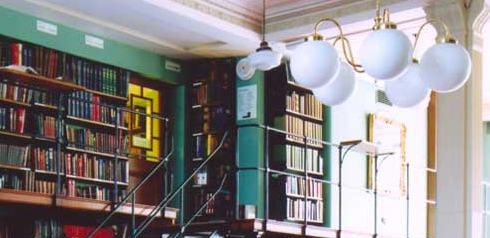 Free Tours:  Even though this is a members library, visitors can explore the world's largest independent lending library on Monday evenings, every other week.   Tours start at 6pm and last just under an hour.  The guided tour will take you around the library, highlighting many of the unique sections and volumes.   Don't miss the toilets - uniquely decorated and designed by noted artist Martin Creed.  Tours were temporarily suspended but have just restarted as of 23-9-2013 and will be held every two weeks.  While tours are free, space is limited. Reservations are recommended. Email [email protected] with your full name, contact telephone number and the date you wish to attend the tour, or call 020 7766 4704.
Located at:  14 St. James Square, London, SW1Y 4LG
Closest Tube:  Green Park or Piccadilly Circus