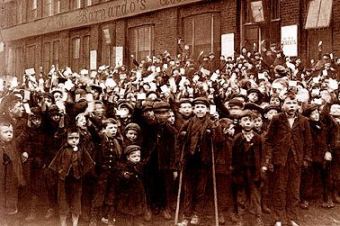 As recently as the late 1800s a free education was not an option for many children.  While a few free schools were founded in the early 1800s, it was not until the the mid-1800s that a focused effort by many charitable groups led to an expansion of free schools for the poor.  The London City Mission coined the term 'Ragged School' to describe these free schools for the destitute and in 1844 the 'Ragged School Union' was founded in London to further the expansion and organization of these schools.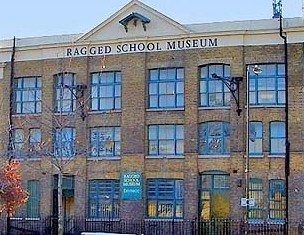 The Ragged School Museum:  Located in the East End in what was once London's biggest Ragged School, this museum provides insight into this piece of societal history with a collection of hands-on exhibits, a recreated Victorian classroom and kitchen, and scheduled presentations.  The classroom houses period correct desks and teaching related items - including dunce hats!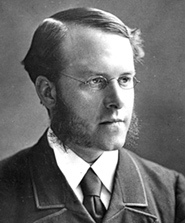 History:  Moving from Dublin to London in 1866 with the intent to train as a Doctor, Thomas Barnardo was moved by the poverty and helplessness of London's East End children.  Motivated to improve the opportunities for these children, he opened a 'Ragged School' in 1867.   In 1877 he opened two schools on Copperfield Road - one for boys and one for girls.  Providing education and free meals, they stayed open until 1908.  At this time there were now enough government funded schools to serve the needs of the community and his ragged school closed.  Located in old warehouses on Regent's Canal, these building reverted to various industrial uses until they were saved from demolition in the 1980s.  Taken over by a charitable trust, the Ragged School museum opened in 1990 in their original buildings.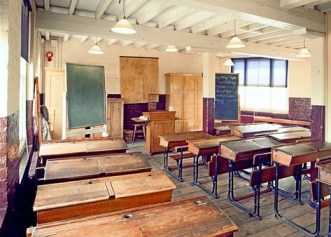 Hours / Scheduled Events:  Open Weds/Thurs from 10-5 for general visits. There is an open house on the 1st Sunday each month, from 2-5pm where a recreated Victorian class session is held at 2:15pm and 3:30pm.  Led by an actor in full Victorian dress a seat in class (limited to 34) to these entertaining experiences can be booked in advance (donation only).  There is also a canal-side cafe and a museum shop.  
Located at:   46-50 Copperfield Rd, E3 4RR
Closest Tube:  Mile End (walk through Mile End park)