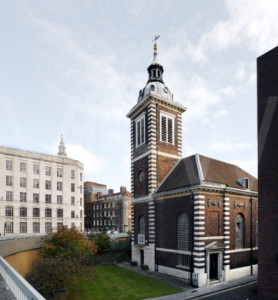 While a church has been on this site since 1111, the current church was built after the Great Fire of London in 1685 by Christopher Wren.  It survived the Second World War intact and remains the only unaltered church built by Wren in London. The church is built in a Dutch country style, is basically square, and retains the galleries.  In 1879 Queen Victoria granted the Welsh community the right to worship in Welsh.  Since then it has remained the 'Welsh Church' in London and was consecrated as the London Church of Welsh Episcopalians.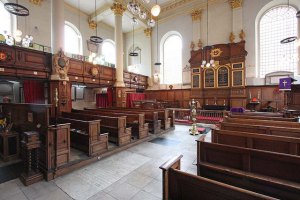 The church still holds Sunday services in Welsh (with English translation) and offers tours on Thursdays.
See their website for more details: http://www.stbenetwelshchurch.org.uk/pages/homeENG.html
Located at: White Lion Hill and Queen Victoria Street, London EC4V 4ER
Closest tube: Blackfriars.