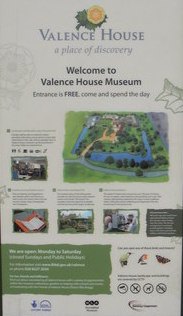 Only 10 miles east of the City, Valence House Museum is a rare surviving manor house in Dagenham, significantly restored in 2008, partially surrounded by a moat, and within parkland.  It is home of the borough's local history museum and art gallery.  Its collection includes artifacts and archives that tell the story of the lives of the people from this region.  There is a relatively new visitor centre & cafe opposite the museum.  In 2012, the Guardian claimed it was on of the 50 best free activities in London.
The house is a quite original 17th-century structure.  Within it is the museum that focuses on the history of the estate and nearby Barking Abbey.  In addition to viewing the old home, the gardens offer a pleasant walk between the partial moat and the surrounding parkland.  There is also a newly designed herb garden, pergola, and 'replica' WWII 'dig for victory' garden.
History:  Agnes de Valence, whose grandmother was married to King John, moved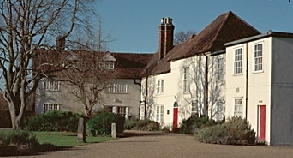 here in 1291, and died in 1309 (potentially murdered - see the ghost story below).  Her brother, Alymer, Earl of Pembroke, claimed the estate - he is buried in Westminster Abbey.  There connection with this area continues by name, though the property is most definitely newer.  The dating of the current home is not completely known.  However, a wall painting has been dated to circa 1600 and several wood paneled rooms date from the late 1500s.  The moat, however, is referenced in records that date it as over 700 years old.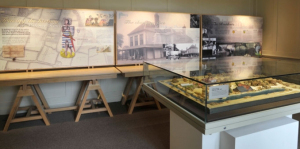 After WWI the house was purchased by the London County Council, and then sold to Dagenham in 1926, where their council offices were housed.  By now most of the medieval moat was filled in.  After the construction of a pool, the grounds were made a public park.
The Ghosts:  Supposedly Agnes de Valence was murdered - perhaps by a dagger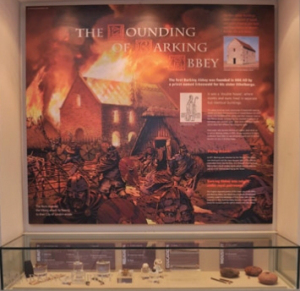 that had once been found in the moat - and she now haunts the property's grounds.  A much more recent ghost claim is that of Eliza Luxmore, mother-in-law of Thomas May, who died in 1913.  Her ghost is reportedly seen often - appearing as a small elderly lady wearing black.
Visiting:  The museum is generally open Mon-Sat 10-4pm, and admission is free.  Check their website for free tour information (usually on Saturdays): http://goo.gl/JFnSv
Located at:  Becontree Avenue, Dagenham, RM8 3HT
Closest Tube:  Becontree Stn  or Closer Rail: Chadwell Heath Stn