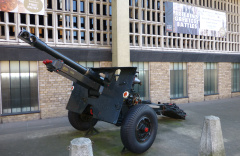 Many individuals have seen "War Horse" either as the wonderful theatrical production or the film by Spielberg.  Both create tremendous empathy for the horses that have served in combat.  The National Army Museum, aside from its regular exhibits, has currently extended its special exhibit "War Horse: Fact & Fiction" until 31-March-13.  Whether you visit the National Army Museum specifically for this exhibit or to see the permanent exhibits, the museum provides an excellent insight into Britain's military history.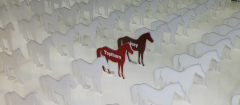 War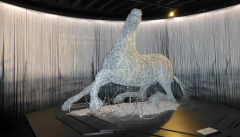 Horse:  This special exhibit is a fascinating insight into the role of horses in combat.  The exhibit examines all facets of equine involvement with the military, including requisition, transport, care, training and their roles over the decades.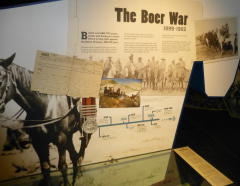 Regular Exhibits & Collections:  The permanent galleries focus on the army's role over the centuries in global conflict, expansion and colonization.  The galleries break this focus into three main periods: 1784-1904, 1905 - 1947, and 1969 - today.  Exhibits are very visual and tactile, and well as video and board based.  Items on display include the skeleton of Napoleon's horse, military equipment (including weaponry and vehicles) and uniforms.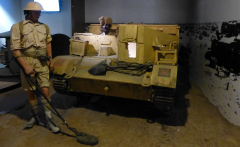 History:  The idea for a National Army Museum came about in the 1950s and it was official founded in 1960 when it was granted a Royal Charter.  The museum focuses on the British and Commonwealth Armies, with a focus on their history and traditions.  It was initially established in 1960 in temporary accommodation at the former No.1 Riding School at the Royal Military Academy at Sandhurst.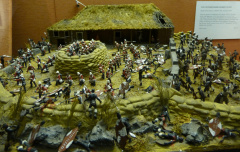 The museum building began construction in 1961 on the site of the old infirmary for the Royal Hospital.  The building was completed and the museum opened on 11-Nov-1971.  The museum underwent significant redevelopment between 2006 and 2010, with a new gallery opened in October 2010.  Further redevelopment plans are in progress to continue to modernize the look and functionality of the museum.
The museum is open daily 10-5:30 pm.  Admission is free.  There is the customary gift shop and cafe.  Appropriate for all ages.
Located: Royal Hospital Road, Chelsea, SW3 4HT
Closest tube:  Sloane Square (about a 10 min walk)