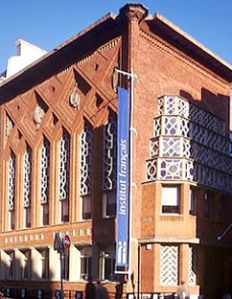 In the heart of South Kensington is a french cultural centre that offers everything from films, to wine tasting, to language courses and of course french food!  The Institut français du Royaume-Uni was founded in 1910 and is one of many similar locations from around the world that focus on promoting the french culture and language.  This London facility houses a language centre, library, cinema and a French bistro and has about 200,000 annual visitors.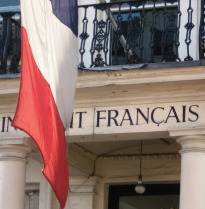 Language Centre:  The Institut offers traditional language learning courses throughout the year.  They range from beginner to experienced, and also include specialty courses on topics such as business language, culture and current affairs.
Library:  The library is located in a Grade II listed building and has the largest free-access collection of French material in the UK - with over 60,000 items available including books, comics, films and magazines in hard form, and over 10,000 items on a digital library - all free of charge to use.
Cinema:  Known as Cine Lumiere, this 300 seat cinema was refurbished in 2008 and reopened by Catherine Deneuve in 2009.  Screenings focus on French, European and World cinema - including new releases.  Most foreign language films will have subtitles.  Often directors and actors are integrated into a pre or post screening discussion.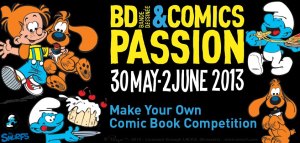 Other events: Festivals & Music:  Throughout the year numerous festivals are sponsored and hosted here - including numerous film festivals and even a festival encouraging children to explore the world of french comics.  Also to promote the ongoing use, knowledge and acceptance of the French language, they host various talks, seminars, debates and book launches - often geared towards the English speaker.  On the music front, they host classical music concerts and live opera broadcasts from the Aix-en-Provence festival and from the Opéra National de Paris.  Wine tasting events are also held throughout the year - some with cheese!  
Many of the events here have a reasonable fee, and for those that visit often a membership can reduce the costs. For a full listing of all events, details and costs it is important to visit their website (see below).
The Bistro:  Situated on the ground floor of the Institut français, Le Bistrot is a French cafe serving light breakfast fare, and traditional bistro meals throughout the day.  French wine available too! 
Hours and Locations:
Main Location:  17 Queensberry Place, SW7 2DT
(1) Library / La Mediatheque:  Tue, Wed, Fri, Sat: 12 noon – 7pm
Thu: 12–6pm
(2) Cine Lumiere: open 9am-11pm Mon-Fri, 10-10 Sat, Sun - opens 1 hour before first event.
(3) Le Bistrot:  Open Mon–Fri 9am–8.30pm, Sat 11.30am–8.30pm, Sun 1.15pm – 8.30pm
Children's Library:  Tue – Fri: 2–5pm, Sat: 12–6pm 32 Harrington Rd, SW7 2DT
Language Centre:  Mon – Thu: 9am – 8.30pm, Fri: 9am – 4pm, Sat: 9.30am – 4.30pm, 14 Cromwell Place, SW7 2JR
Events Calendar:  http://www.institut-francais.org.uk/events-calendar/whats-on/
Closest tube:  South Kensington or Gloucester Rd.