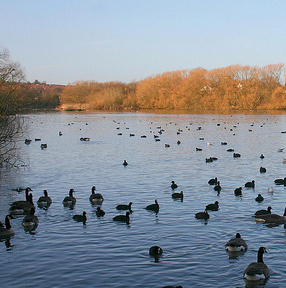 Brent Reservoir offer visitors a broad expanse of outdoor space, including open water, marshland, walking trails & bird hides.  Given that it is close to Wembley (easily seen from almost everywhere here) and less than 10 miles from the centre of London, it is an easy destination to reach and enjoy.  It is commonly called 'Welsh Harp' which is generally believed to have come from the pub that bordered the reservoir until the early 1970s when it was demolished.
Straddling the boroughs of Brent and Barnet, and owned by British Waterways, the reservoir is fed by both the Silk Stream and the River Brent.  Today the reservoir has a recreational centre, and is home to numerous sailing clubs.  It is also a significant wildlife habitat and is the only designated Site of Special Scientific
Interest in either borough.
History:  The rapid expansion of canals in London in the 1800s and the growth in their usage led to a problem - not enough water to fill them all especially the Grand Union and Regent's Canals.  The Regent's Canal Company received permission through an Act of Parliament to dam the River Brent to create a sustainable water supply for their canals.  In the 1830s construction began.  After various phases of construction the reservoir reached is peak size of 400 acres in the mid-1850s.  Today it is much smaller at 110 acres.  In 1965 the park expanded with the addition of Welsh Harp Open Space - a recreational area on the north-west edge of the reservoir.  Collectively the open space and reservoir are about 420 acres.
The 'Old Welsh Harp Tavern':  The Roman road (Watling St) that left London for Wales was the precursor to the Edgware Road section in Brent.  It was here where the road crossed the river that in the early 18th Century the Harp & Horn was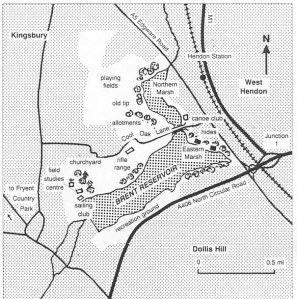 located.  This new expanse of water was capitalized on by the owner of an adjacent pub located on Edgware Road.  The name of the pub was changed, and during the 2nd half of the 19th Century the Tavern became the centre of what was effectively a 'pleasure garden' of the day - with music, fairs, sports and drinking.  Here the first ever greyhound dog race using a mechanized hare took place, also the first official bicycle race, and on the frozen reservoir in winter international ice skating competitions were held.
Birding:  The reservoir quickly became a location for birding (initially shooting, later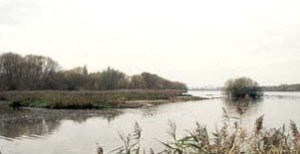 watching).  Over 250 bird species have been spotted here and it continues to be a significant breeding ground for water birds.  There are walking trails and hides to use.  It is for this reason that it became not only a local nature reserve but a Site for Special Scientific Interest - designations that have helped control area development.
Located:  Birchin Grove (west end) or Cool Oak Lane (east end), West Hendon , NW9
Closest Rail:  Hendon (First Capital from St. Pancras).
Map/Image Credit: brentres.com