Given that today is Remembrance Sunday, it seemed appropriate to repost this from earlier this year.
In Flanders fields the poppies blow
Between the crosses, row on row…  (excerpt from a poem by Dr. John McCrae)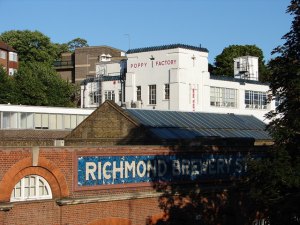 Take a free tour of the factory that produces the iconic red poppy.
All British people, and many others the world over, are familiar with the nearly ubiquitous red poppy worn as a symbol of remembrance for those that fought and died in World War One.   While the significance is most noted on Remembrance Day (11/11), the poppy's symbolism is not lost at any time of the year.  But where do all these red artificial poppys for your lapel or red poppy wreaths come from?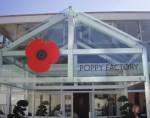 The origins of the Poppy Factory start in 1922 when Major George Howson MC, an engineer who served on the Western Front in the First World War, founded the Disabled Society to help disabled ex-Service men and women.  He suggested to the British Legion that the Society should make artificial poppies using a design so that someone who had lost the use of a hand could assemble them. With a grant of £2,000, he set up a small factory off the Old Kent Road with five ex-Servicemen.  Within a few months the factory was
providing work and an income for 50 disabled veterans. As demand grew, the premises became too small and in 1925, the Factory moved to the current site in Richmond. In the same year the charity changed its name to the British Legion Poppy Factory.  Now, 90 years later, the factory still makes poppies, crosses and wreaths for the Royal Family and the Royal British Legion's annual Remembrance Day appeal.
In addition it should be noted that the Royal British Legion Poppy Factory is responsible for the annual Field of Remembrance at Westminster Abbey - a tradition started by Major Howson back in 1928.  Over 350 plots for regimental and other associations are laid out in the area between Westminster Abbey and St. Margaret's Church. The Field is opened on the Thursday before Remembrance Sunday and stays open for a further ten days.
Since 2007, The Poppy Factory has expanded its mission by seeking job placement for wounded, injured or sick ex-military personnel.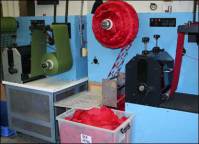 Guided tours of the factory can be arranged from Monday to Thursday, starting at 10.30am or 1.30pm. The tour takes about 2 hours including tea and biscuits.  While the tour is free, donations are welcomed and gifts are available from the small gift shop - certainly a worthy cause to support.  Call or email them to arrange or join a tour:
call: 020 8940 3305  or email: [email protected]  - See their website for more details  http://www.poppyfactory.org/
Located at: 20 Petersham Road, Richmond, TW10 6UR
Closest tube: Richmond Station (No. 65 Bus from the station gets you even closer)