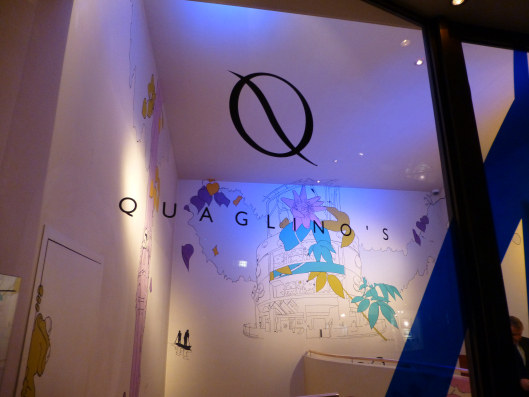 Located just south of Piccadilly, near Jermyn Street, is one of my favourite restaurants.  For regular readers of LondonUnveiled I don't generally 'review' restaurants, but I do like to highlight those that I feel have a special quality and that can provide a visitor or local with a uniquely London experience. Quaglino's is one of those places.  It is not only popular with me, but it is popular with quite a few Royals and celebrities. With its tucked away location and private club feel, any visitor here will be rewarded with a great experience.
History:  The restaurant was opened in 1929 by Giovanni Quaglino and quickly became a favourite haunt of royalty.  Between the World Wars, the Duke of Windsor, then Prince of Wales, was a regular patron. After World War II, Princess Margaret, the Duke and Duchess of Kent and Princess Alexandra dined here. In the 1950s a "Royal Enclosure" was established to have a permanently reserved table for visiting royalty.
In 1953 the restaurant created a special menu to commemorate The Queen's coronation and just three years later the newly crowned Queen Elizabeth II visited Quaglino's – the first reigning monarch ever to dine in a public restaurant.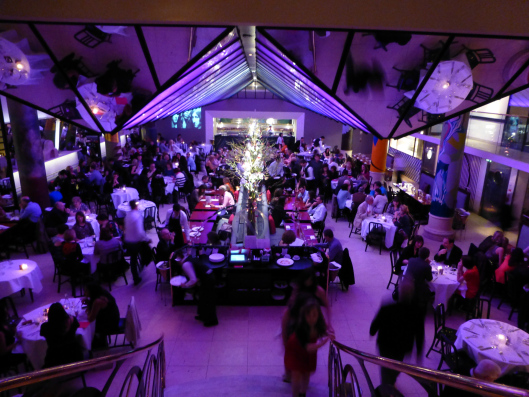 Today:  In more recent years modern celebrities such as Ronnie Wood, Keith Richards, Jade Jagger, Liam Gallagher, Alan Rickman and Jim Broadbent are all known to have dined here.  Today the restaurant is celebrating its history with the Hutch Club 1929 menu.  In addition a recent promotion involved hiding a real pearl in an oyster recalling an event in the 1930′s when Barbara Cartland found one while dining here.  As a personal note I first dined here in the early 90′s at the guidance of my Uncle, a noted newspaper Editor and friend of Ian Fleming (when he was alive).  It was still one of his haunts - a place he fondly referred to as 'Quags'.  To this day, I dine here often and I am happy to continue to enjoy this wonderful London institution.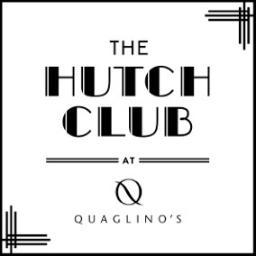 The Hutch Club:  The Hutch Club at Quaglino's is there glamorous cocktail and jazz pop-up bar that runs from May through August.  It pays homage to the venue's hedonistic spirit which was prevalent in the late 20s and 30s when this was the place for London's society crowd.  The club is named after Leslie Hutchinson, a popular cabaret entertainer, born in Grenada, who had moved from there to NY, to Paris and finally to London (after encouragement from his lover, Edwina Mountbatten, Countess of Burma).  In the 30s he became one of the biggest celebrities in London, and performed at Quaglino's.   Legend has it that he created a stir by arriving at nightclubs with a white piano strapped to his chauffeur-driven car and dressed like an aristocrat.  The Prince of Wales (later Edward VIII) was one of his biggest fans to the degree that he performed at St. James's Palace.  Today visitors can enjoy the martini bar, a hidden away 'drinking den' and the sounds of the era.  Reservations are useful.
Located at:  16 Bury St, SW1Y 6AJ
Closest Tube:  Piccadilly Circus