As summer approaches, water based activities become more appealing.  Located in the Docklands, at the west end of Millwall outer dock is the Docklands Sailing and Watersports Centre.  Here members and non-members can learn how to sail, windsurf, or kayak without having to leave the city.  There are even dragon boat groups for those wanting to try that activity.  Non-members generally have full access on weekends year round, and during spring - autumn on Wednesday evenings ('twilight' sessions).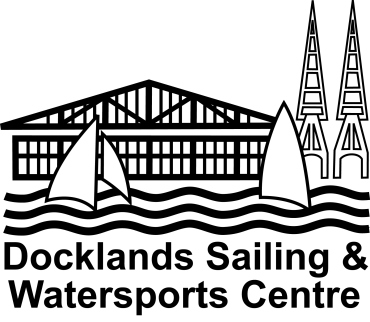 History:  The centre opened in 1989, funded by the London Docklands Development Corporation and the Sports Council.  Its aim is to provide recreational water activities for all Londoners and visitors alike.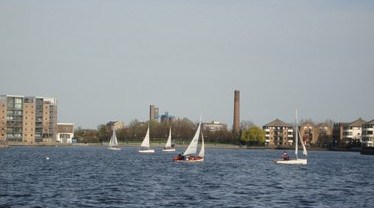 Activities:  The main activities for most people will be either learning to kayak, windsurf, or sail… or once you have the knowledge just coming out and using their equipment.  The centre is a Royal Yachting Association (RYA) recognised training centre and thus offers certification levels under the RYA scheme. In addition to weekend courses for beginners, they also offer a 'Twilight' session on Wednesday evenings from April to September.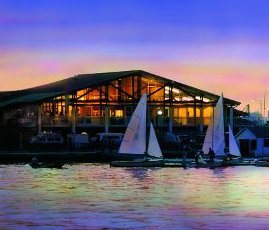 Twilight sessions:  These Wednesday evening events from 6pm onwards are designed to offer a sampling of the activities the centre provides, while also offering a BBQ and beer!  Once you know what you are interested in doing make a booking - or just go for the BBQ (Non-Members £25 or for BBQ Only £10).
Weekend Sessions:  A full calendar and information can be found on their website at: http://www.dswc.org/ .  Most initial courses are a two day weekend event - by the end of which you will be windsurfing, sailing or kayaking like a pro!
The Centre:  In addition to watersports activities the centre has an upstairs bar with views over the dock so you can watch people on the water.  You can follow on Twitter @dswcofficial
Located at: 235 Westferry Rd  Docklands, London E14 3QS
Closest tube:  Mudchute or Crossharbour (both DLR)