The Sikorski Museum ~ a hidden gem of military history.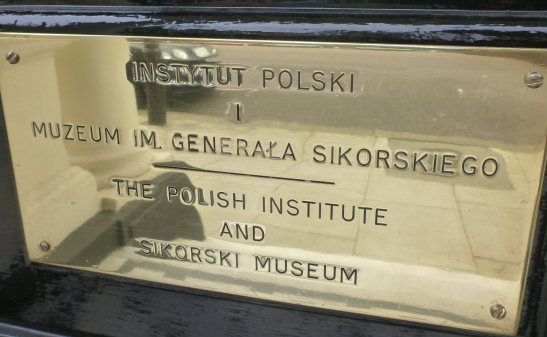 The Sikorski Museum should be on your to-do list if you have an interest in Napoleonic through WWII military history.  While arguably one of the most under-visited museums in London, partly because of its limited hours and reserved setting, a hour or two spent here will reward most visitors.
Officially known as the Polish Institute and Sikorski Museum it was created on 2-May-1945 by Helene Sikorski, the widow of Polish General Sikorski.  During WWII General Sikorski was the Prime Minister of the Polish in Exile, and Commander-in-Chief of their armed forces.  Helene Sikorski's donation after World War II to preserve her husband's papers and memorabilia served as the foundation of this every growing collection that honours the memory of Polish armed forces in the West.
In 1946 the current home of the museum was purchased at 20 Prince's Gate.  The property is a wonderful London home and is marked only by a small brass plaque on the door so it is easily missed.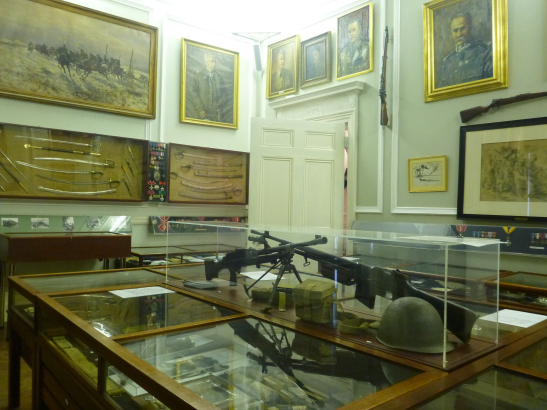 Since its founding the collection has grown significantly and expanded beyond WWII to recognize Polish involvement in military conflict since the Napoleonic wars.  A visit to this museum provides a fascinating insight into how the Polish forces (army, navy and air force) in exile during WWII continued to support the Allied effort.  With its leadership based in London it is fitting for its collection to be housed here.  The collection includes weaponry, dioramas, uniforms, ephemera and photographs.
Of particular note was the value the docent brought to my visit.  I would strongly recommend that you take advantage of the knowledgeable tour guides as the insight and perspective really added to the experience.  The story of Voytek (Wojtek), the Syrian bear cub orphaned and adopted by the Polish II Corps is particularly interesting.  Be certain to hear about how he was enlisted as a Private, helped carry ammunition at the Battle of Monte Cassino, and retired to the Edinburgh zoo.
Visiting:  The museum is open Tues-Fri 2pm-4pm, and the 1st Sat of the month from 10am-4pm.  Admission is free.  Donations are accepted.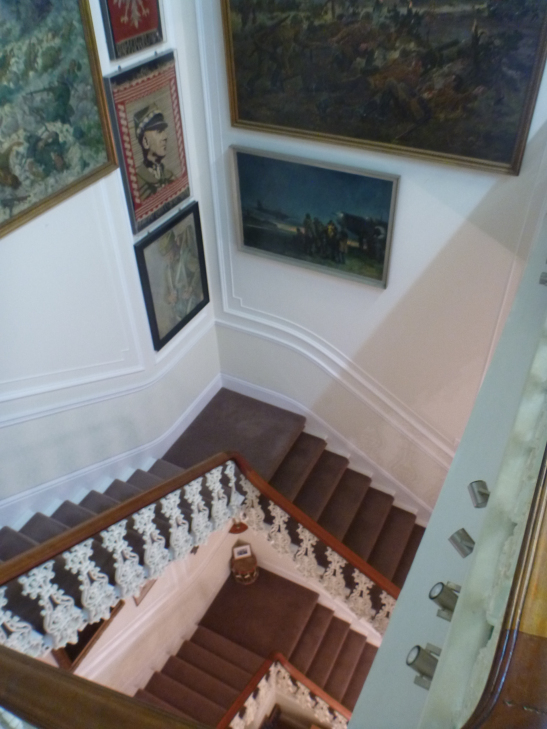 Located at:  20 Prince's Gate (Kensington Rd), London, SW7 1PT
Closest tube:  Knightsbridge