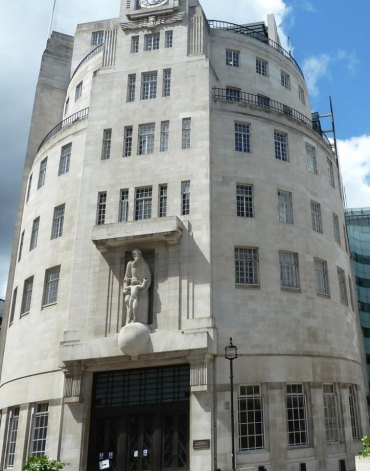 Whether you refer to the BBC as 'Auntie' or the 'Beeb', the BBC is certainly part of our everyday lives.  One unique opportunity available in London is to take a tour of the multimedia broadcasting centre - Broadcasting House - located right in the heart of the West End.  This complex combines the older art deco building with the newer attached buildings.  While the Television Centre stopped its tours in February 2013, tours of the Broadcasting House were only made available to the public as of April 2013.  With the Queen officially 'opening' Broadcasting House on 7 June 2013, if the media world fascinates you or you just want to see how the show is put on, then now is a great time to visit while it's still fresh and off the tourist radar.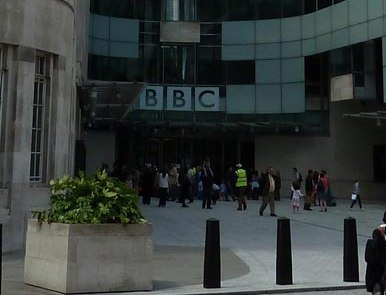 Broadcasting House:   Originally built in 1932 when the BBC was only 10 years old, Broadcasting House was the first ever purpose-built broadcast centre in the UK. After decades of use, major changes recently took place here.  The original old Broadcasting House was joined with the neighbouring New Broadcasting House and the John Peel Wing to create one building that houses BBC's Television, Radio, News and Online services along with over 6,000 staff.  The newsroom alone occupies all of the basement and ground floors, providing over 400 workspaces for 3000 journalists.  In March 2012, the first programming broadcast live from this new building.  In addition to tours, BBC shows can also be watched onsite in the Radio Theatre.
Tours:  Tours are generally available 7 days per week, and can be booked up to 3 months in advance.  The first tour starts at 10am, and the last tour generally departs at 3:45pm.  Tours last about 90 minutes.  Use their online booking service to select the date and time you want.  Tours are only available for those age 9+.  Tickets are £13.50 (age 16+), £11.25 (age 60+), and £9 (age 9-15).  Family tickets and student discounts are available.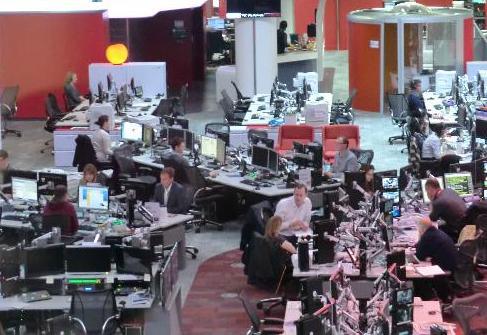 Most tours begin in the Media Cafe.  Tour guides use iPads to share historical images while taking you on a tour of various parts of the combined building.  You may also see into various television and radio studios (note: tours can/will vary based on what's going on at the time).  Generally though you will also be provided with an opportunity to role play a segment of a radio show, a news report and a weather report on a set.  The Radio Theatre will likely be visited (if not in use) - this is where Radio 2 concerts and shows like 'The News Quiz', 'The Now Show' and 'Just a Minute' are recorded.  You will also be able to view into the newsroom - the largest in Europe. It is likely that you will be able to see both on-air news and weather forecasts taking place.
Media Cafe:  A large, glass-fronted Media Café and viewing gallery overhanging the newsroom is open to the general public before or after the tour.  Drinks and light snacks are served.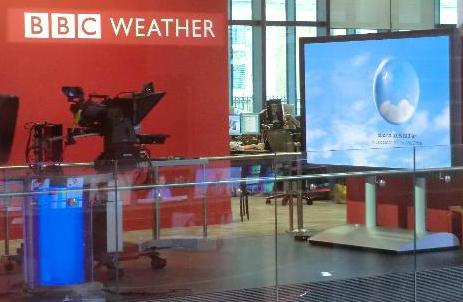 Located at: BBC Broadcasting House, Portland Place, London W1A 1AA
Closest Tube:  Oxford Circus.
Picture Credit:  Internal pictures sourced from:  bbc.co.uk/broadcastinghouse