The BFI is essentially the epicentre of British Film - offering the visitor three screens to view films on (plus an IMAX nearby), a research centre, library, store, public exhibits and restaurants.   While you can buy a membership, non-members can buy tickets to almost all events.  The BFI provides exposure to new mainstream and independent film, as well as insight, historical perspective and festivals.  The BFI was founded in 1933 and has cultural, creative and industrial roles.  They receive Lottery funds to support film production, distribution, education and audience development.  BFI also maintains and curates the National Archive, and celebrates the best of British and international filmmaking through festivals, film restoration, DVD releases and cinema programming.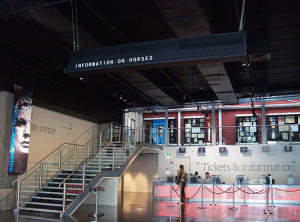 Over 2,000 classic and contemporary films are screened annually, and there are over 1,000 hours of free film and TV in the Mediatheque.  This area allows you to explore the BFI National Archives for free. You can view everything from home movies to feature films with many rare titles not seen since their original release. The Mezzanine holds changing exhibitions of the thousands of posters, scripts, costumes and other related ephemera from the BFI National Archive and BFI National Library. There is also a shop and two bars/restaurants:  The Benugo Bar & Kitchen - a trendy restaurant and bar (reservations available) or The Riverfront - more casual, less trendy.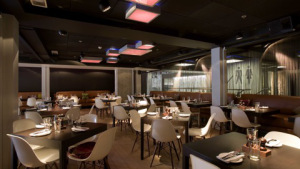 BFI Southbank hosts the annual London Film Festival - typically in October.  2012 marks the 56th year of this film festival.  In addition to the BFI Southbank facility, BFI has partnered with Odeon in the management of BFI IMAX - the largest screen in Britain.  Tickets are now handled directly with Odeon for screenings at this location.
BFI Southbank is open every day from 11:00 to 23:00, and 11:00 to 23:30 on Friday and Saturday.  Tickets can be purchased online or in person.  Tuesdays generally offer discounted tickets.  See their website for more details including film showings and ticket preorders: www.bfi.org.uk
Located at: Belvedere Road, South Bank, London, SE1 8XT
Closest tube: Waterloo