The Sky Garden - London's highest public garden with great views!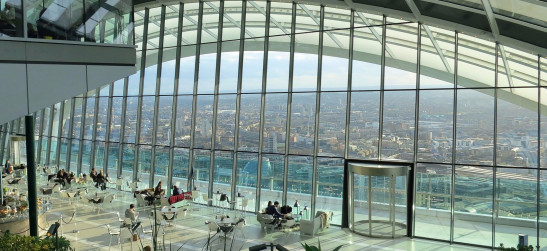 Visit the top of the 'Walkie-Talkie' building and find a public garden with great views - and its free!  Unlike the Shard that charges £24.95 you can come here and obtain similar views without the cost - though the views here are from the 35th-37th floors, its still high enough!  While originally conceived and branded as a 'park', the limitations of cultivating plants inside the top of a sky-scraper have led to a space that is a blend of gardens, views, open space, a terrace and eating/drinking spots.  As such it is truly unique.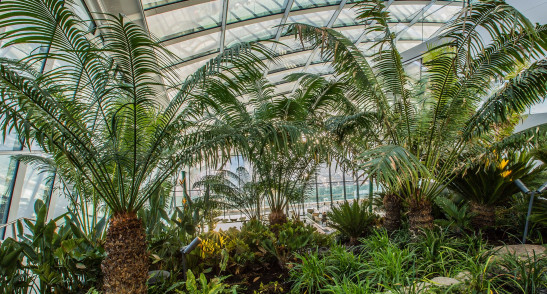 Officially known as 20 Fenchurch Street, the 'walkie-talkie' is 38 storeys tall and is currently the 5th highest building in London.  While free to visit, space limitations require you to pre-book complimentary tickets for a slotted entry time.  As a truly unique space offering 360 degree views of London, its well worth a visit.
The Gardens:  The gardens are designed the award-winning landscape architecture practice Gillespies. They created a series of richly planted terraces dominated by drought resistant Mediterranean and South African species. Individual plants were selected to thrive with the unique environment and light found under the roof canopy. Colour and flowers flourish all year round. Amongst the flowering plants are African Lilies, Red Hot Pokers and Birds of Paradise interspersed with fragrant herbs including French Lavender and Rosemary.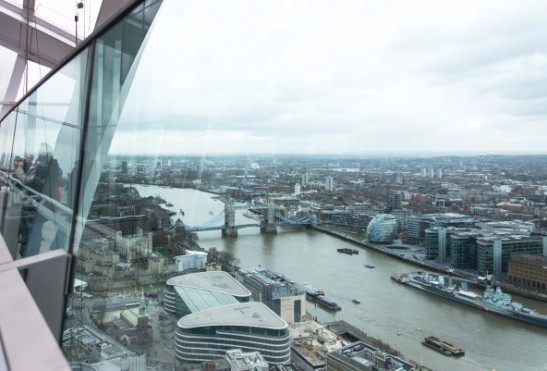 Visiting:  As mentioned, you must prebook tickets even though there is no cost.  Ticket bookings can be accessed here.  The gardens are open 7 days per week.  Mon-Fri: 10am - 6pm, Sat-Sun: 11am - 9pm.  The last entry is 90 minutes before closing.  Children can visit but if under 18 must be accompanied by an adult.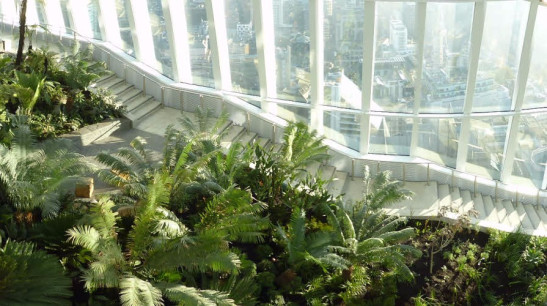 Eating / Drinking:  If you are eating at one of the restaurants or bars atop the building you do not need to book an entry ticket.  Eating spots include the Fenchurch Seafood Bar and Grill on the 37th floor, the Darwin Brasserie on the 36th floor, and the Sky Pod bar on the 35th.
Located at:  20 Fenchurch St, London, EC3M
Closest Tube:  Monument