The Ship Tavern ~ 500 years of Ghosts ~ perfect for Halloween!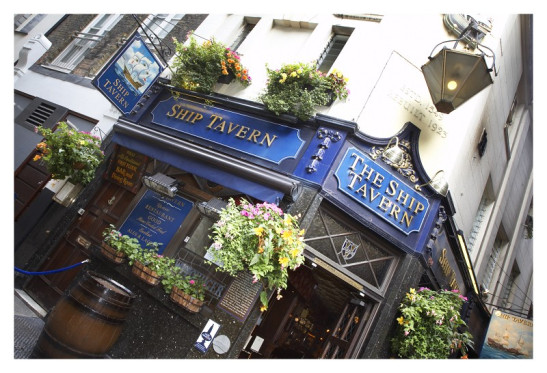 Dating back since 1549 The Ship Tavern is one of London's oldest established pubs.   Originally a much smaller pub (about half the size of the current premises) built from timber, the pub initially served the labourers from the local fields - remnants of which exist in the name of Lincoln's Inn Fields.  Future expansions and rebuilding have occurred over time, most recently in 1923 followed by repairs from bomb damage experienced in World War II.  Despite changes on the ground, the pub's legacy is one of London's oldest.  With an interesting history (see below), purported ghosts and a claim to have been a spot Shakespeare came to, the Ship Tavern is worth a visit.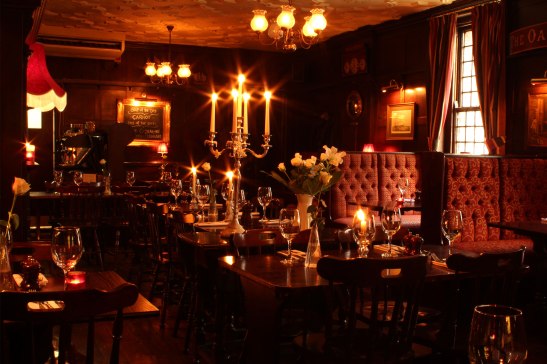 History:  During the reign of Henry VIII, Catholic outlawed priests would sneak into the Ship Tavern to attend mass. Loyal residents would play look out and created a secret signal throughout the neighbourhood warning the priests when the King's officials came into view. If the signal came in time they would quickly escape into one of the several 'hidey-holes' (some of which still exist today) or take up their tankards and become just another group of regulars in a pub.  Those who were captured did not always meet a pleasant end (see "Ghosts" below).  The pub was also affiliated with Freemasonry.  In the 1700s on the last Monday of each month the Freemasons would meet here.  In 1786 Lodge 234 was consecrated here by the Earl of Antrim, then Grand Master.  Other famous guests to visit the Tavern over the years include Richard Penderel who helped King Charles to escape & also Smeaton who built the first Eddystone lighthouse which has now been relocated to Mutley Plain in Plymouth.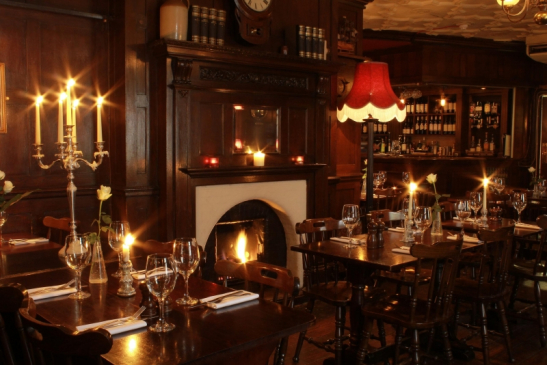 Ghosts:  During the period when Catholic priests were in hiding here, those who were found hiding in the tunnels in the cellar were often executed on the spot.  The screams of those executed can supposedly still be heard to this day.  So for those seeking a ghostly experience, a trip to the Ship Tavern might just deliver!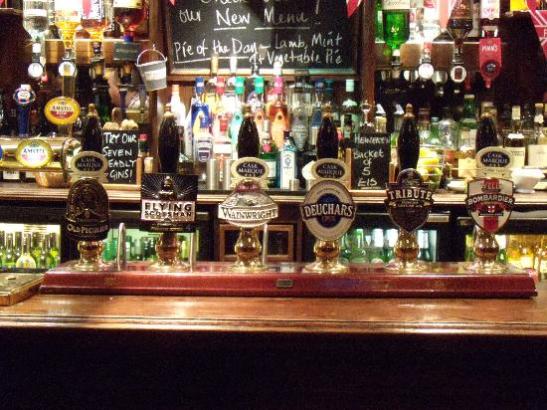 Today:  As a family run pub, the Ship Tavern is arguably a cultural landmark in Holborn with a great heritage. On the first floor is the 'Oak Room', which has candle draped mahogany walls, antique paintings, books and trinkets, and an open fire place.  Private booths create the perfect 'Dickensian' style dining environment. Downstairs is the main bar, offering real ale. Boasting six 'Cask Marque' accredited real ales, a selection of over 50 gins from the gin cabinet and a comprehensive wine list.
Located:  12 Gate Street, Holborn, London WC2A 3HP
Closest Tube:  Holborn