Lock & Co - since 1676. The oldest hat shop in the world.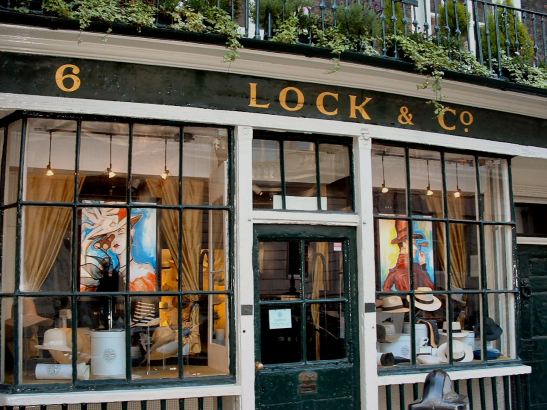 Lock & Co. Hatters is the world's oldest hat shop and claims to be the world's 34th oldest family-owned business.  Over the centuries its hats have graced the heads of celebrities, Royals, national heroes and commoners alike.  A visit to their shop both a step back in time and a modern experience.  Whether browsing or shopping for one of their famous toppers for yourself, a visit here is a worthwhile detour off Piccadilly.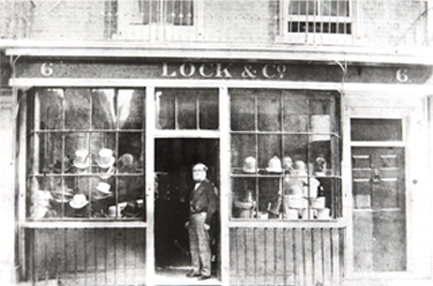 History:  The history of Lock & Co began with George James Lock, a London importer of luxury goods from Turkey. As businesses moved west away from the City in the late 1600s due to the Plague and the Great Fire G.J. Lock acquired the lease to several properties on St. James' Street.  In 1676, a Hatter from Bishopsgate named Robert Davis also set up shop on the street.  Lock and Davis were neighbouring business owners for several years. Robert Davis's son, Charles took over the hat business sometime before 1719 and he had his first child, Mary in 1735. Meanwhile, George Lock had a son named James, whose child was named James Lock II (1731-1806).  Young James Lock became an apprentice (1747) to Charles Davis at the nearby hatters; a chance partnership the would lead to the company we know today.  James Lock II married Charles Davis's daughter, Mary, and the two families become forever linked. When James Lock II took over ownership of the business when his father-in-law died (1759) he soon moved the shop to number 6 St. James St. (1765).  This iconic location is still the brand's home today.  The family still runs the business today.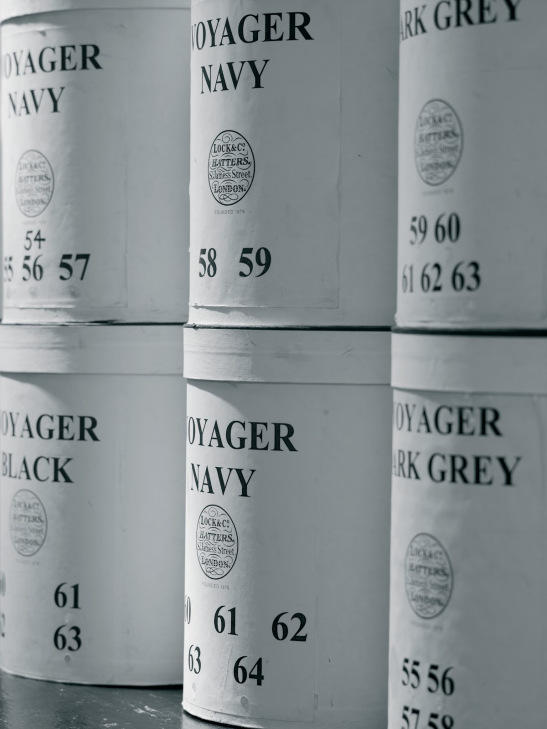 Famous Clients:  Lock & Co. has supplied hats to historical figures including Sir Winston Churchill, Charles Chaplin and Admiral Lord Nelson. The company also proudly holds the royal warrants for the Prince of Wales and the Duke of Edinburgh, as well as having made many of the hats worn at the wedding of Prince William and Kate Middleton in 2011. Admiral Lord Nelson wore a bicorne (cocked hat) from Lock & Co into the Battle of Trafalgar complete with eye-shade. Winston Churchill adopted their Cambridge and Homburg hats as sartorial signatures.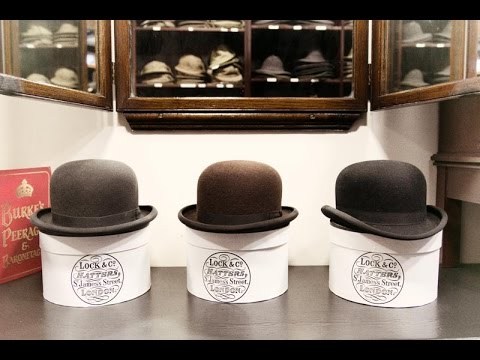 The Bowler Hat or 'Coke':  The company is responsible for the origination of the 'Coke', or more commonly called bowler hat. In 1849, Edward Coke (pronounced Cook), nephew of  Thomas Coke, 1st Earl of Leicester and the younger brother of Thomas Coke, 2nd Earl of Leicester, requested a hat to solve the problem of his gamekeeper's headgear. Traditional top hats were too fragile and too tall (often getting knocked off by low branches) for the job at his Holkham Hall estate in Norfolk.  He visited Lock & Co and commissioned them to solve his problem.  The chief hat-maker at Lock was Thomas Bowler.  The hat he made satisfied Coke, whose descendants still buy them for their gamekeepers at Holkham to this day.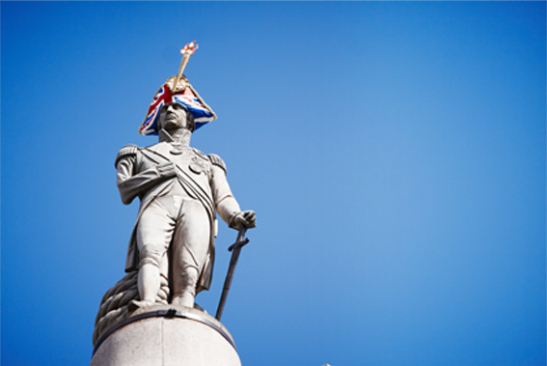 Recent History:  During World War II (1940) a bomb fell on 6 St James's Street and landed in the basement of Lock.  Fortunately it did not explode and the historic building survived.  In 2012, and 200 years after Lock & Co had first made a hat for Lord Nelson, Lock & Co created a hat for Nelson's Column in Trafalgar Square, as part of London Hatwalk. The hat features a full-size Olympic torch and was left on Nelson's head for the duration of the London Olympics 2012, due to popular demand.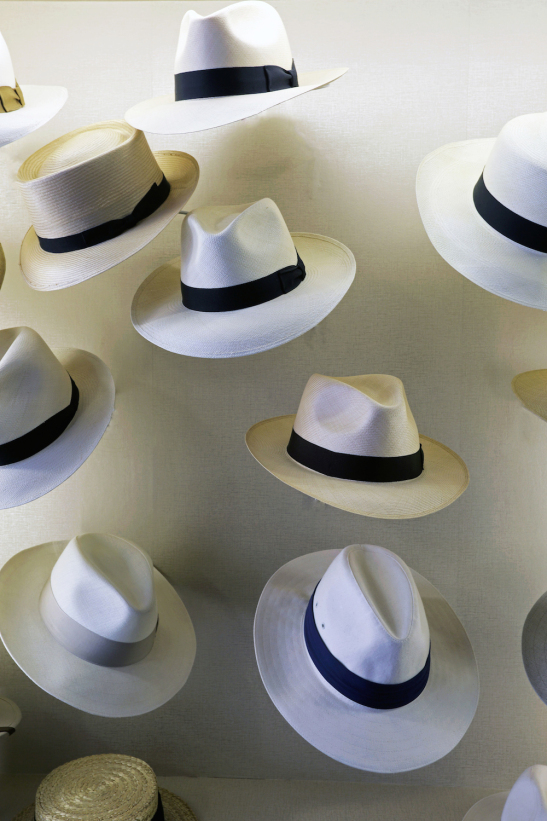 Today:  The in-store workshop continues to conjure up the couture pieces and most of the men's hats continue to be made in Britain by a trusted specialised manufacturer in Manchester.  On the walls of the fitting room are framed and signed head shapes, taken from Lock's unique conformateur, of famous past customers from Lord Nelson, Oscar Wilde and Douglas Fairbanks Jr. (who lived in a flat above the shop) to Winston Churchill, Charlie Chaplin, Peter O'Toole and David Beckham.  The shop is open 9am - 5:30pm Monday - Friday and from 9:30am - 5pm on Saturday.
Location:  6 St. James St, London SW1A 1EF
Closest Tube:  Green Park